100% manual logo vectorization
Trust us with the logos you need vectorizing and save that time for yourself
Unbeatable price for logo vectorization: £4.5 per converted logo
Super fast delivery of a logo transformed into vector in maximum 5 hours
Professional quality of creating svg, ai, pdf or eps logo formats, manual vector logo art and other vectorization image and vector art conversion services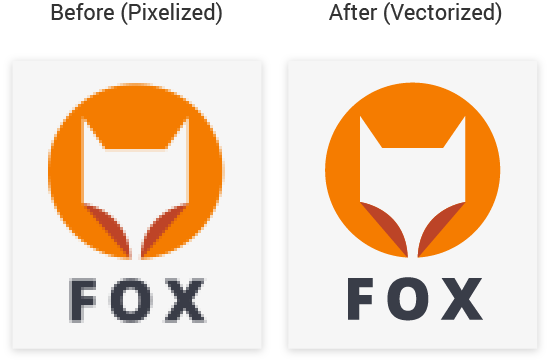 How we convert logo to vector for you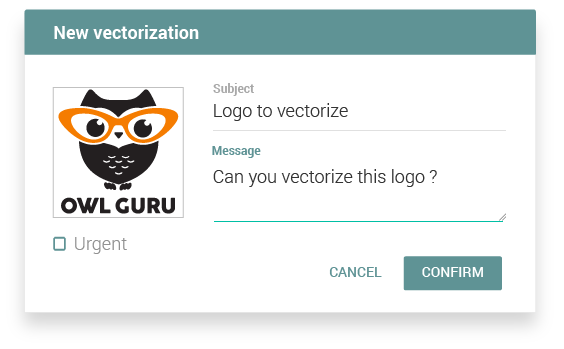 Post your logo with 1 click and we will make vector logo art for it
Log in to your account, click on the 'vectorization' tab (on the left side of the menu) and send us your request to convert logo to vector, upload the logo that needs vectorizing.
Instant chat with a graphic designer to convert logo to vector format
One of our graphic designers will immediately confirm and start working on your request turning the logo into vector format. You can chat with him or her directly in English.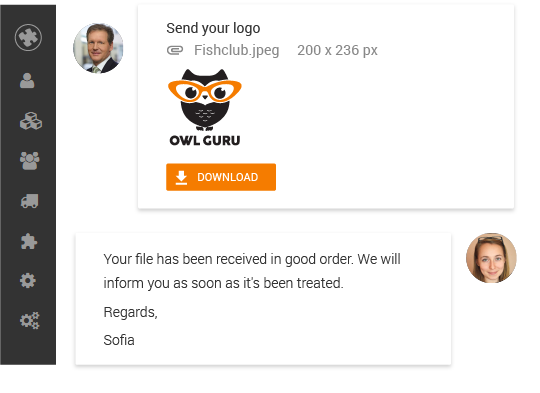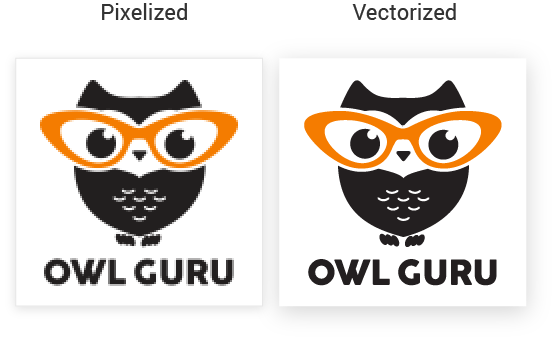 We convert your logo to vector online
Qualitative vectorization of the outlines of a logo: when we convert a logo to vector we reproduce all the image details
Preservation of colors: we choose a color scheme for logos based on the original colors
Full vectorization of the effects of logos – shadows, glows and reflections – are perfectly reproduced
Changing logo sizes: conversion logos of low resolution to high-quality vectors
Vectorization of logo texts without altering the original fonts
Changing logo file formats: we convert your logo to AI, SVG, EPS, PDF formats online
Conver logo to vector (vectorizing logo) by hand
Convert your logo in vector format in 5 hours max
Within 5 hours after you send us a request to convert the logo to vector (vectorization of the logo), you will receive the vectorized logo in pdf, eps, svg format (or AI with a simple request).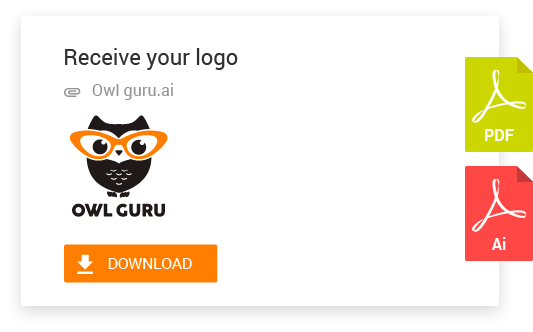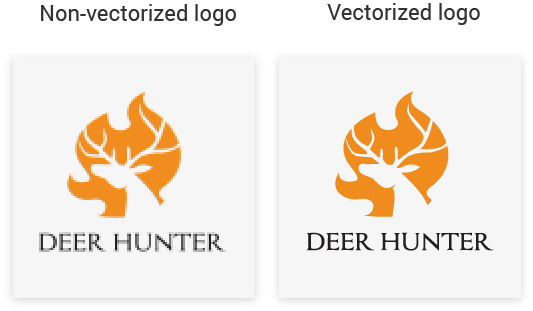 What is a vectorized logo?
A vectorized logo is a logo that can be enlarged without any loss of quality. In general, scaling up a non-vectorized logo or bitmap results in loss of quality. A vectorized logo won't get pixelated while resizing and that is why most printers use this format.
Frequently asked questions about vector logo art
How much does a logo vectorization cost?
The vectorization of a logo costs only £4.5. There are some exceptions when a particular logo turns out to be quite complex. In such cases we will contact you immediately.
In what format will I receive vectorized logo?
You will receive your logo as .pdf but with a simple request you can receive it in another format as well (AI, eps, cdr or many more).
In what format should I send the logo for vectorization?
We prefer the logo to be sent as .jpeg but we accept most of the formats such as: png, pdf, gif, etc.
What is the quality of your logo vectorization service?
All vectorizations are done manually by experienced graphic designers. Their talent and experience allow us to obtain vectorizations in exceptional quality.
My logo isn't sharp and quite small. Is this a problem?
We prefer to receive good quality logos but if it is not possible, we will still try our very best to deliver the best possible vectorization.
Create your own account
Get your first standard logo vectorization service for FREE*
(*) The offer is available for business customers only