High quality 100% manual image editing services online
Trust us with the photos you need to be clipped, retouched, background removed, colors replaced and save that time for yourself
Unbeatable price for editing images – £4.5 per photo
Super fast delivery of processed photos (images) in maximum 5 hours
Professional high-quality photo clipping, background removing, retouching, color replacing. 100% manually edited images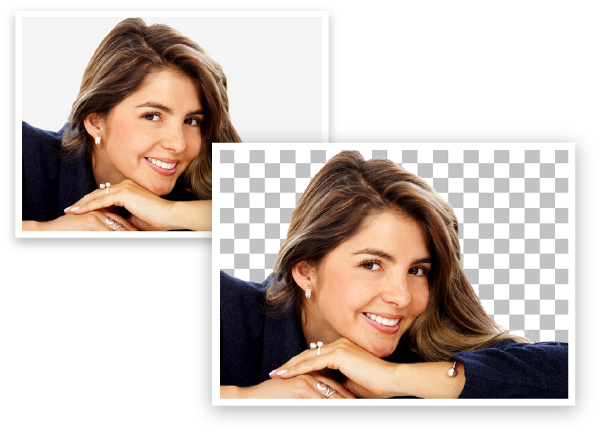 How we edit pictures online for you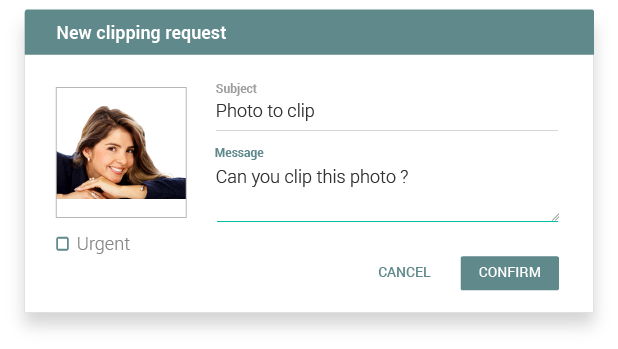 Post your photo (image) with 1 click and we will edit it
Log in to your account, click on the 'clipping photo' tab on the left side of the menu and send us your request by uploading the photo (image) you would like us to edit.
Instant chat with a graphic designer of image editing
One of our graphic designers will forthwith confirm and start working on your editing image request. You can chat with him or her directly in English.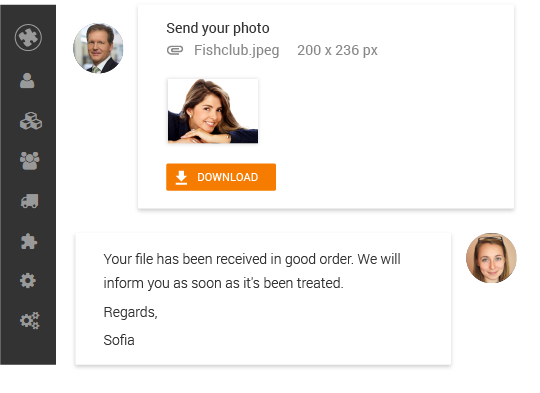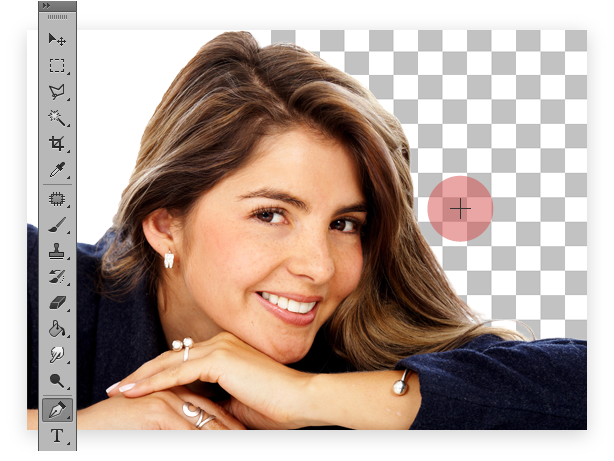 We edit your photo
Any questions or comments about image editing services? No problem. You can chat with your graphic designer in our integrated instant messenger
Professional high-quality image editing: we can retouch your photos, cut around an image online, edit photo mirror image, make photo clipping path
100 % manual editing of photos and images
Our image editing services are ideal for web and print
Receive your edited photo within 5 hours
You will receive your edited photo in the image format of your choice: .jpeg or .png. in less than 5 hours after sending your request for photo or image editing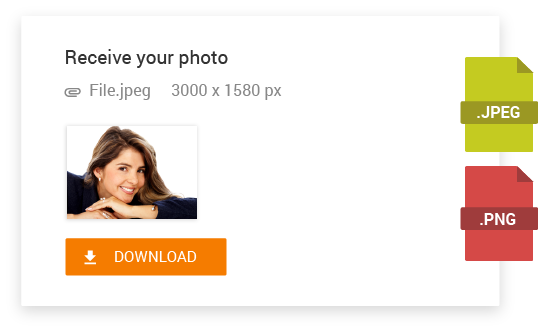 What is a clipped photo (image)?
Clipping means keeping one specific part of an image. This procedure requires the separation of the object from the background of the image and precise delimitation of the object's outline.
Clipping is done through image treatment software such as Adobe Photoshop or GIMP. Our graphic designers use only Adobe Photoshop.
There are multiple clipping techniques. They can be applied by using the colors of the image. The 'lasso tool' traces the outlines of the object while the 'plume tool' allows marking points on the border of the object that needs clipping.

Frequently asked questions about photo (image) editing
How much does an image editing cost?
We charge £4.5 per edited image or photo. A special rate is available if you order over 100 processed photos.
In what format will I receive the processed image?
In general, we deliver processed images in .jpeg. However, you can request another format (such as .png or .gif) and you'll receive it right away.
In what format should I send the image for clipping path?
We prefer to receive images in .jpeg, but we also accept other formats, including .png, .gif, .eps or .tif.
What is the quality of your image editing services?
Our editing is done by professional and experienced graphic designers. They use the Adobe Photoshop software and the 'lasso tool' to manually edit photos.
Do you keep the ICC profile?
Yes, we work with Photoshop in ICC profile preservation mode. You will receive the images with the ICC profile incorporated. If no ICC profile is transmitted, we'll work in a preservation mode anyway, to keep the quality of your original images.
Create your own account
Get your first standard editing image service for FREE*
(*) The offer is available for business customers only